ADVANCE UGC-NET Political Science Third PAPER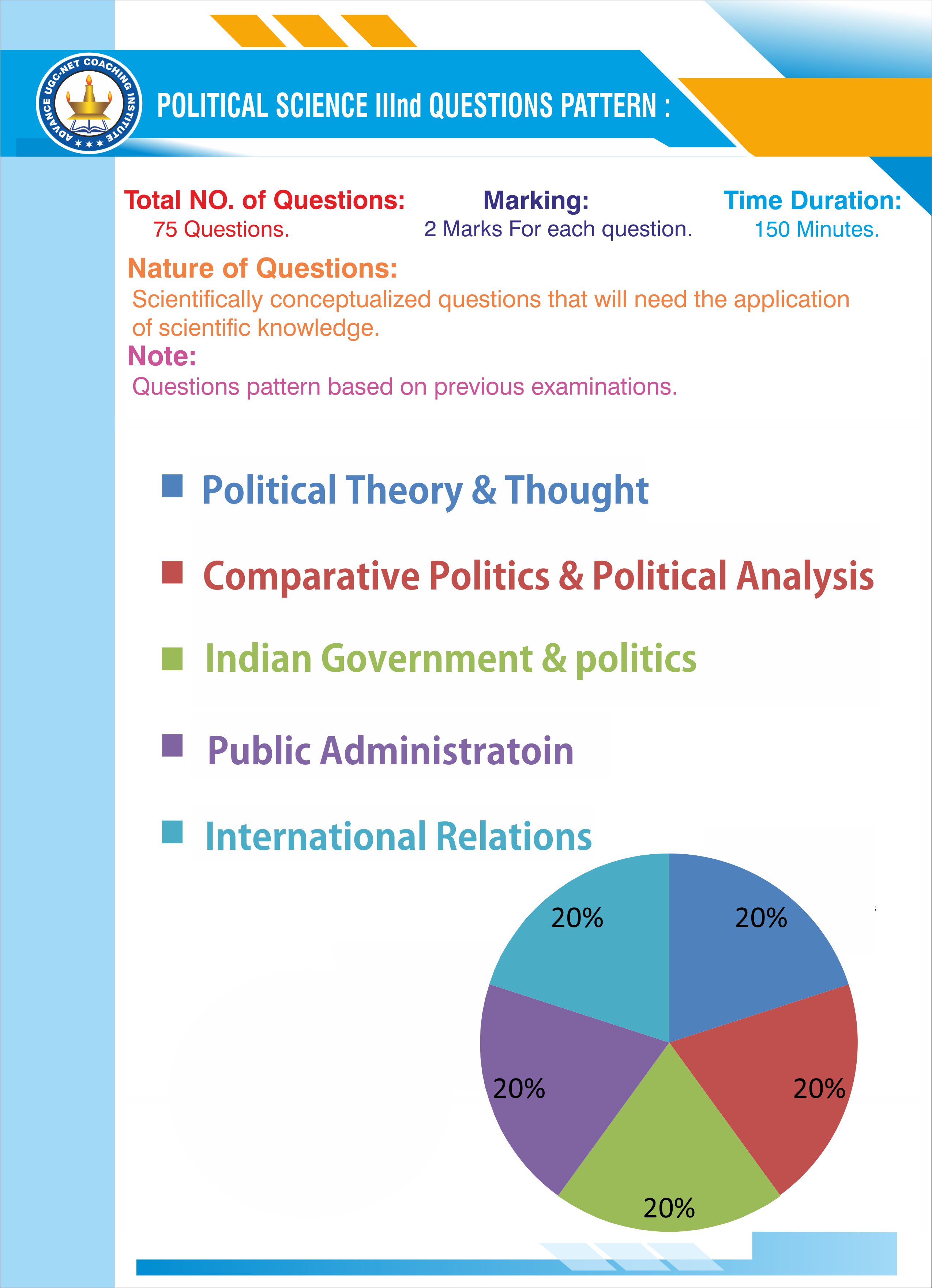 Greetings ADVANCE UGC NET Aspirants! 😊

These are some important topics for UGC NET Political Science subject Paper III. Candidates need to focus on these topics for better results.
Important Topics for Oolitical Science Paper IIIrd
Important Topics for Political Science Paper IIIrd
Comparative Politics and Political Analysis
Indian Government & Politics
Theories : Classical, Scientific Management, Human Relation, Environment
Theories : Realism, Liberalism, Marxism, Game theory
United Nations : Articles from Charter, Security Council Reform, Cold War & End of cold war, Globalisation
Current Issues : Nagorno karabakh, Dispute between Georgia and Azerbaizan, Regional Organizations
Try to align yourself with these important topics to get a hold over UGC NET Political Science Subject Paper IIIrd.