Recruitment and Selection Training Course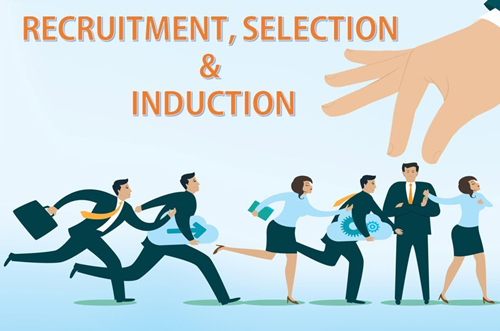 Recruitment and Selection Training Course
In the Dynamic world, Every company needs efficient employees who can handle various HR professionals needs of the organization. recruitment and section training form the integral part of HR Department in every Organization. Recruitment on one hand is a positive process which invites best talent from the industry to fill in the vacant positions in an organization. On the other hand Selection is the negative process where the suitable candidates are selected for appropriate positions, Hence our course will enhance the Skill Development talent in students to identify suitable candidates for the organization and place then at right position at right time.
Advantage of Skill Development Payroll Training From advance Group of Institution-
Professional trainers and human resource gurus will teach you all about this fascinating field
You will get updated knowledge of tools that are in vogue
A certification is provided that will boost the value of your resume
Our placement sessions let you sit in the interviews until you get a job
The course is short-term that saves your time
Helpful trainers are eager to assist you
Syllabus Outline of Skill Development Recruitment and Selection Training Course In Delhi
Performance Management System
Training & Development
Manpower Planning: Recruitment & Selection

Payroll Management
Practical Session
Advance HR Training Institute`s Placement Assistance
Advance Group of Institution is the world leader in rendering placement assistance to students with the help of a dedicate placement cell that supports and assists students during the time of placement.
Advance Group of Institution also provide the best Resume Building Service, by helping students to design their resume as per the latest industry trend.
Advance Group of Institution regularly organizes Personality Development sessions including Group Discussions, Mock Interviews, Presentation skills that help students in overall personality development and to present themselves confidently at the time of interview.
Advance Group of Institution has helped students to grab their dream jobs in companies like IBM , HCL , Wipro , TCS , Accenture and etc.